A location based scheduling software that understands geography (and your customers)!
Save Time.  Save Money.  Let Customers Book Your Service Instantly, 24/7. Routezilla automates your scheduling, routing and staffing process and gives your customers the user experience they want.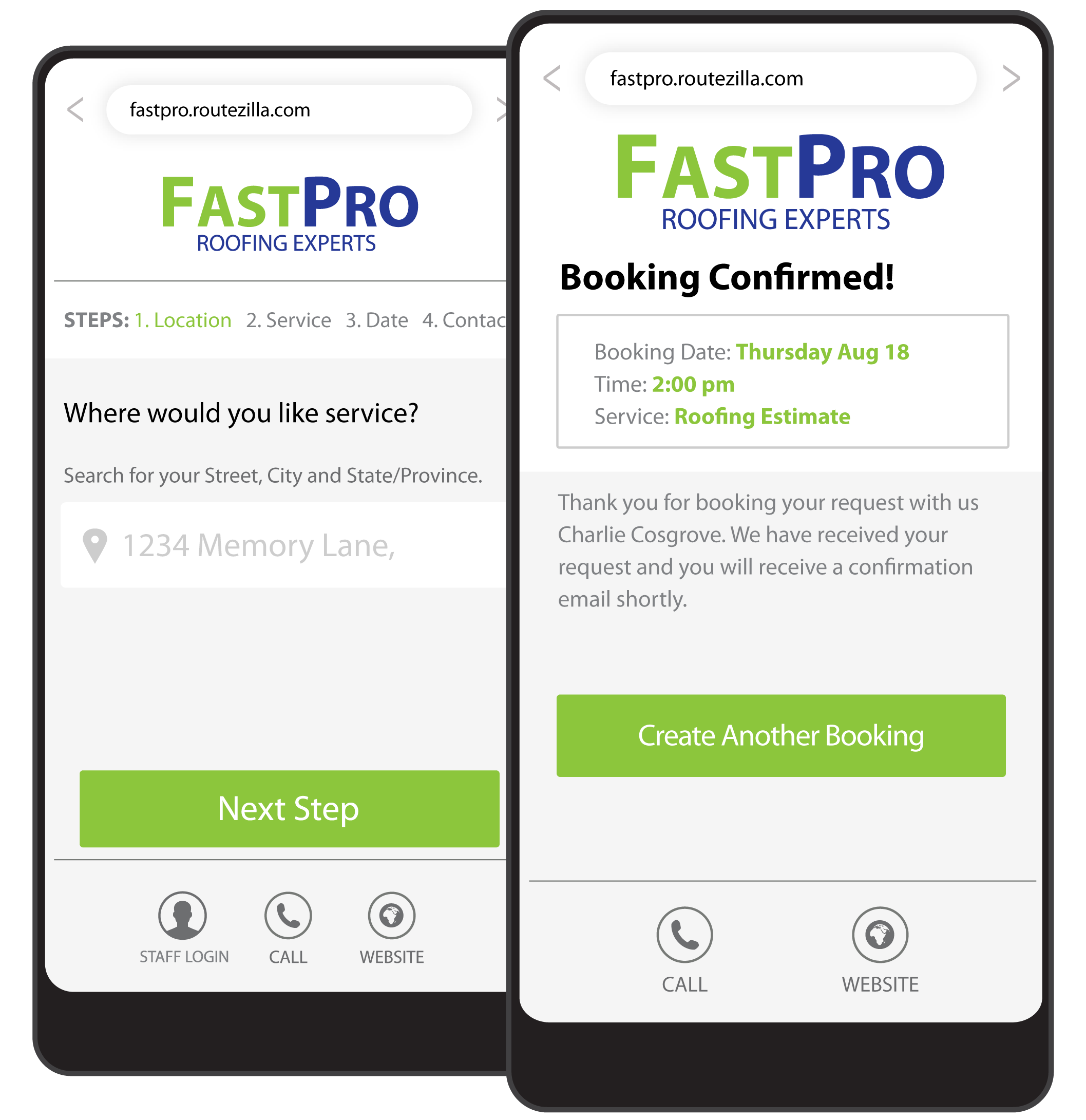 Over 50,000 Tesla Mobile Service Appointments Booked Using Routezilla
Tesla doubled their mobile mechanic productivity and saved 16-20 minutes of customer service time per booking, saving over $0.65 Million in 6 months using Routezilla.
Customer Facing Booking 
Routezilla lets your customers see your availability and book your services directly from your website in less than a minute.
– Customizable to your branding colours
– Displays your availability based on where you are working that day
– Confirms all bookings and sends updates to your customers



A location based scheduling software that understands geography 
Let's See How Much Money Routezilla Can Save Your Company
Routezilla For Digital Marketing Agencies Servicing Home Service Providers
Simple Agency implementation
White Label Interface
24/7 Real-time Booking
Unlimited Free Support Geo targeted appointment scheduling direct to your client's calendar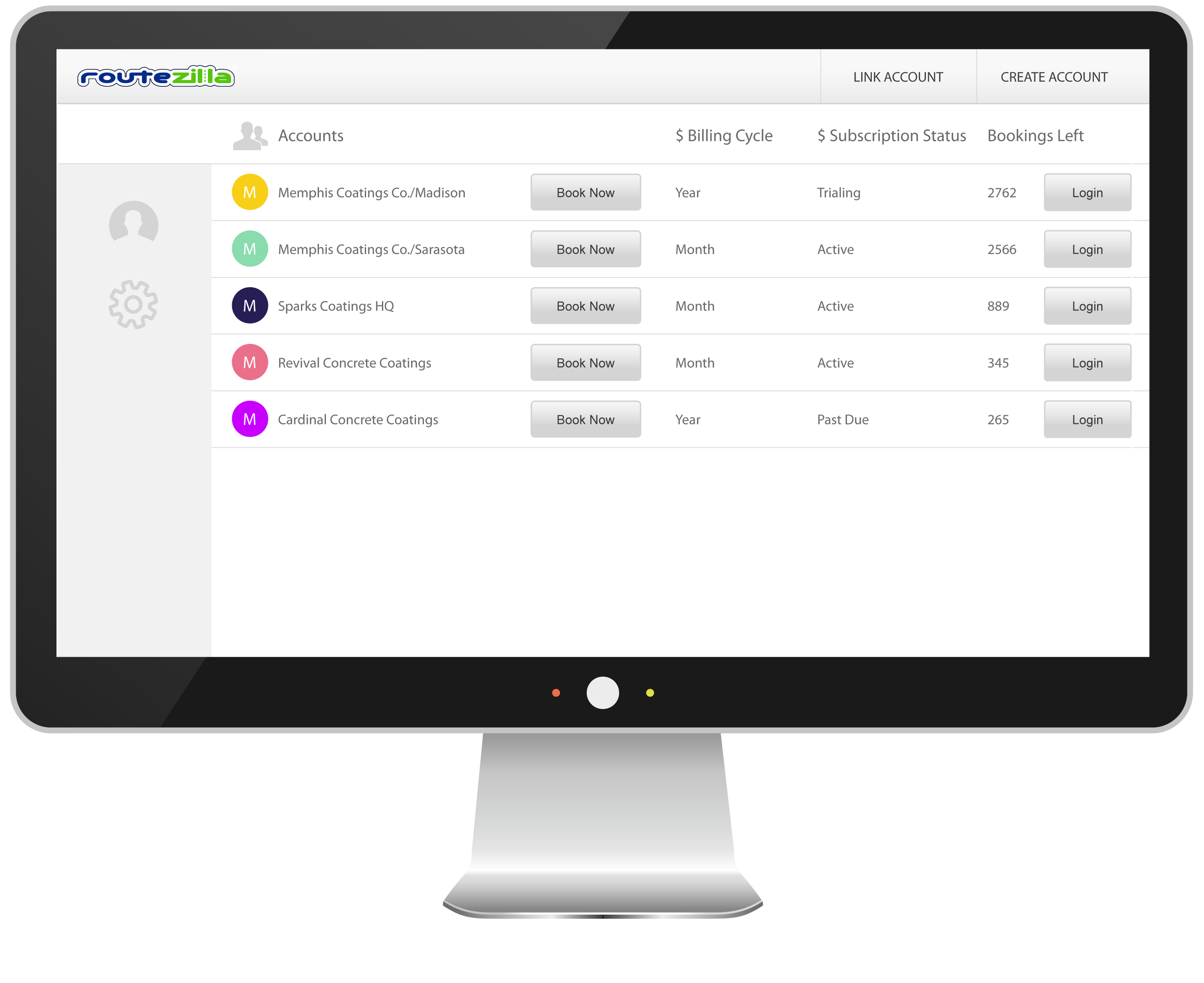 INDUSTRY LEADING SCHEDULING SOLUTION
Used in over 70 countries
Never Miss Another Lead Or Opportunity
Convert organic or digital ad web traffic into customers who are ready to book your services. Routezilla is 24/7 intelligent booking and scheduling that will improve your overall customer experience.  
Convert ALL your leads.
No phone tag.  No emails.  No online forms.  Just instant gratification.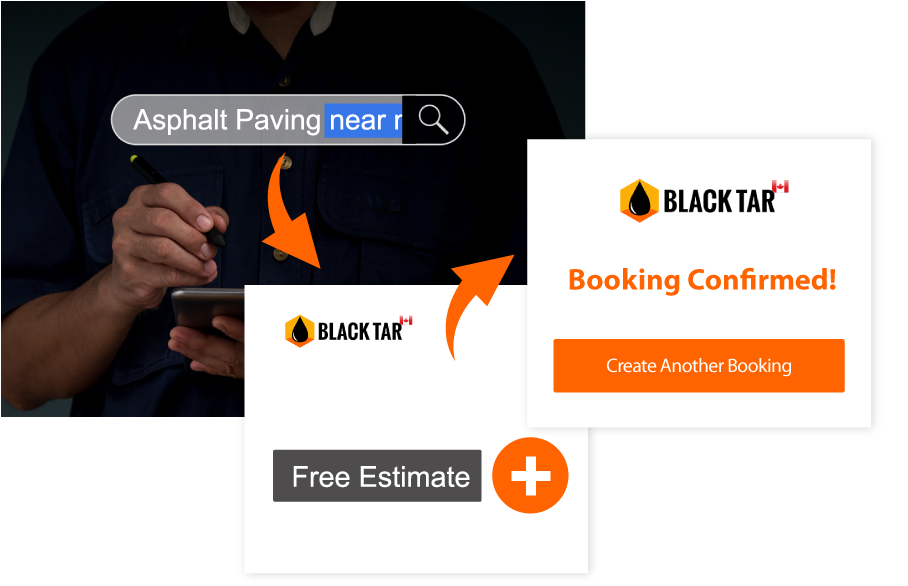 Schedule a free demo evaluation now to see how easily Routezilla can transform your website into a growth engine.
Maximize Your Per-Mile Profitability
Automating the scheduling, routing and staffing process frees up employee time for productive work.  Routezilla's Compound Mobility(TM) algorithms  reduce travel times between appointments,  reduce vehicle costs and maximize the number of jobs your team can get done each day. Making your company more profitable.
What does per-mile profitability look like for your company?
Seamless Integration With Your Business
Set-up in minutes.  No learning curve.  Works on all platforms and browsers (iOS, Android). Easy for you.  Easy for your customers.  Customizable, white-label customer interface.  The Routezilla scheduling engine integrates with your existing Google Calendars.
Convert 20X more leads into Appointments
Imagine being able to provide your clients booked appointments instead of leads to be chased down.  Routezilla allows your agency to book for your clients directly.  Capturing prospects at their peak interest and converting them.
Yes I would like to learn more about Location Based Scheduling Software!
Service Calls Made Simple
Routezilla is a location based scheduling software. Adopting Routezilla into your workflows will change the way you do business.